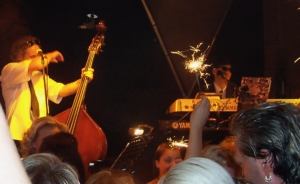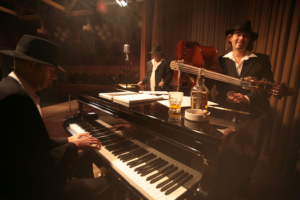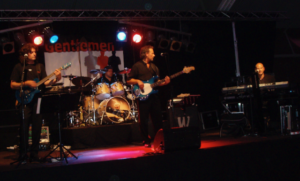 K' LIVE – 

the website not only for live keyboardists
For more than 30 years I'm on stage as a keyboardist. In the beginning though, round about 1977 (!), I was rather called an "organist". Bit by bit I upgraded my equipment and soon owned a Fender Rhodes and a Solina-Strings in addition. (Malicious tongues would claim, only to quit the status of an organist. 😉
Only a few years later I had the opportunity to explore the basics of the sythesizers on a
Micromoog
.

The first synthesizer I owned was a 

 
KORG Poly 61
, 
with whom digital synthesizers became affordable. Over the years I had an uncountable number of synthesizers, keyboards and work stations, the enumeration of which would go beyond the scope of this page. These also include milestones as
Yamaha DX7
 and 
Roland D 50
.
The bands, in which I played, were numerous too. As of the mid-90ies I didn't belong to a fixed outfit, but was regularly booked by several bands as a temp. Not only but especially since then, I constantly received amazed looks and much appreciation for my sounds. That did not change until today, therefore, I would like to impart my acquired knowledge and experience from more than three decades within the framework of my webinars.
Within the following list you will find an excerpt of the topic range I can cover.
Maybe you can even let me know, what you would be interested in via the contact button below. When it comes to coaching, several options are possible – a webinar, if there is sufficient demand, or – as an alternative – a one-to-one session. I'm looking forward to receiving your suggestions.
PS: I almost forgot to explain the addition in the headline: The use of electronic sound devices in the home studio – plus the corresponding software, virtual instruments etc. – are also included in this topic. Well then …